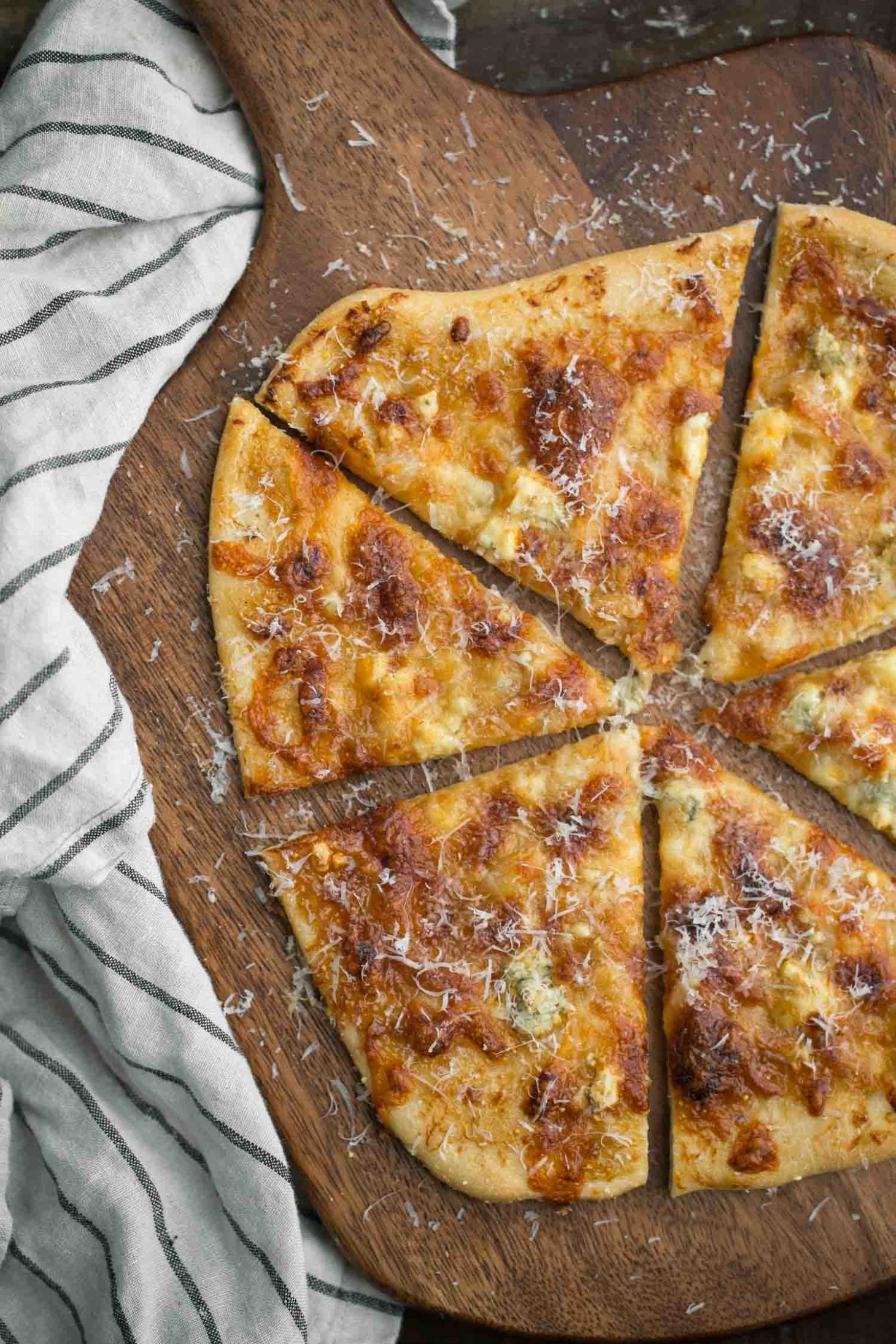 One of the reasons I like eating out is to explore ideas I would have never thought to make myself. I think this has been one of the exciting things about living in Sacramento- there are a ton of good restaurants. On one of our outings, we stumbled upon a pizza joint that was a bit surprising in taste (as the decor didn't quite match). My husband and I both ordered this fig pizza with cheese (and prosciutto for him). It was amazing.
Ever since then, I'll occasionally recreate it in flatbread form for a light dinner. It's a sweeter pizza but I find the blue cheese really helps to balance it out. Look for fig jam near the specialty cheese section of a store. We also like to use fig jam on nut butter sandwiches! Read more and see the recipe.
The post Fig Jam Flatbread with Roasted Garlic appeared first on Naturally Ella.