Free Background Stock. The UFO Disclosure Blues. #By The Joshua Tree. #Happy New Year 2018!
Get Ready For Disclosure! Happy New Year 2018!
"Disclosure Is Going To Happen! Happy New Year 2018! Dani Cali Hard Road – The Joshua Tree UFO Disclosure Blues."
thirdphaseofmoon
Published on 31 Dec 2017.
This Is Something You Need to See! Experts' Warn Us To Get Ready!! 2017-2018
Free Background Stock. Disclosure Antarctica.
"Experts Warn Us! Get Ready 2017 National Security Expert Claims Aliens And UFOs Are Real Full Disclosure Richard Dolan is a leading historian and author of UFOs and related Subjects! HYBRID ALIENS Walking AMONG US? Shocking Insight Dr. David Jacob Explains! Quote From Dr. David Jacob "I have conducted over 1,000 hypnotic regressions! MIB & UFOs The Connection Stan Romanic Explains UFO Sightings Alien Caught On Tape! Is Alien Invasion Coming? Stan Explains!"
thirdphaseofmoon.
Published on 21 May 2017.
Pentagon Admit Running Secret U.F.O. Investigation For Five Years
Task force that investigated sightings of unidentified flying objects ran from 2007 to 2012 with an annual budget of $22m.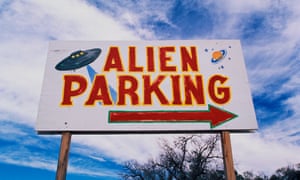 Image courtesy of The Guardian.
"The truth is finally out there after the Pentagon admitted it ran a secret UFO investigation programme for five years until 2012. The US defense department's own "X-Files" operation, known by the less catchy title of the Advanced Aviation Threat Identification Program, was closed after a change in funding priorities, it said. But the remarkable revelation has raised more questions than answers, including whether the programme has been completely shut down, or just covered up further.  While the Pentagon claims it ended five years ago, it said it continued to take seriously "all threats and potential threats to our people".
THE GUARDIAN.
Please follow the link to read the original article. Under Fair Use.
https://www.theguardian.com/world/2017/dec/17/pentagon-admits-running-secret-ufo-investigation-for-five-years
Source: THE GUARDIAN.